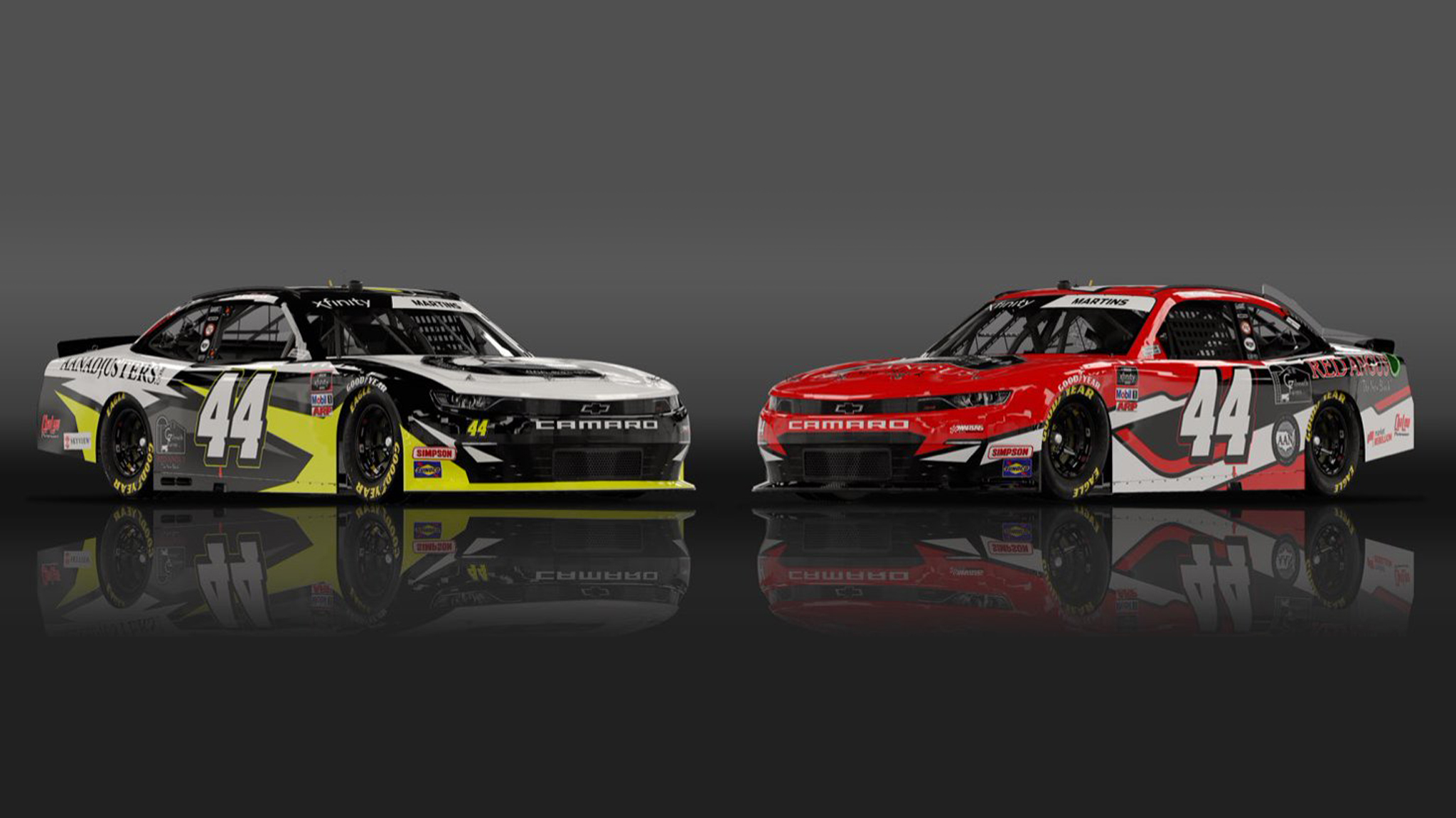 Check out the Gilreath Farms Red Angus Paint Scheme 2021 of NASCAR driver Tommy Joe Martins. The NASCAR Nationwide Series race takes the green flag at Daytona International Speedway, and some of the world's best drivers put on a show on race day.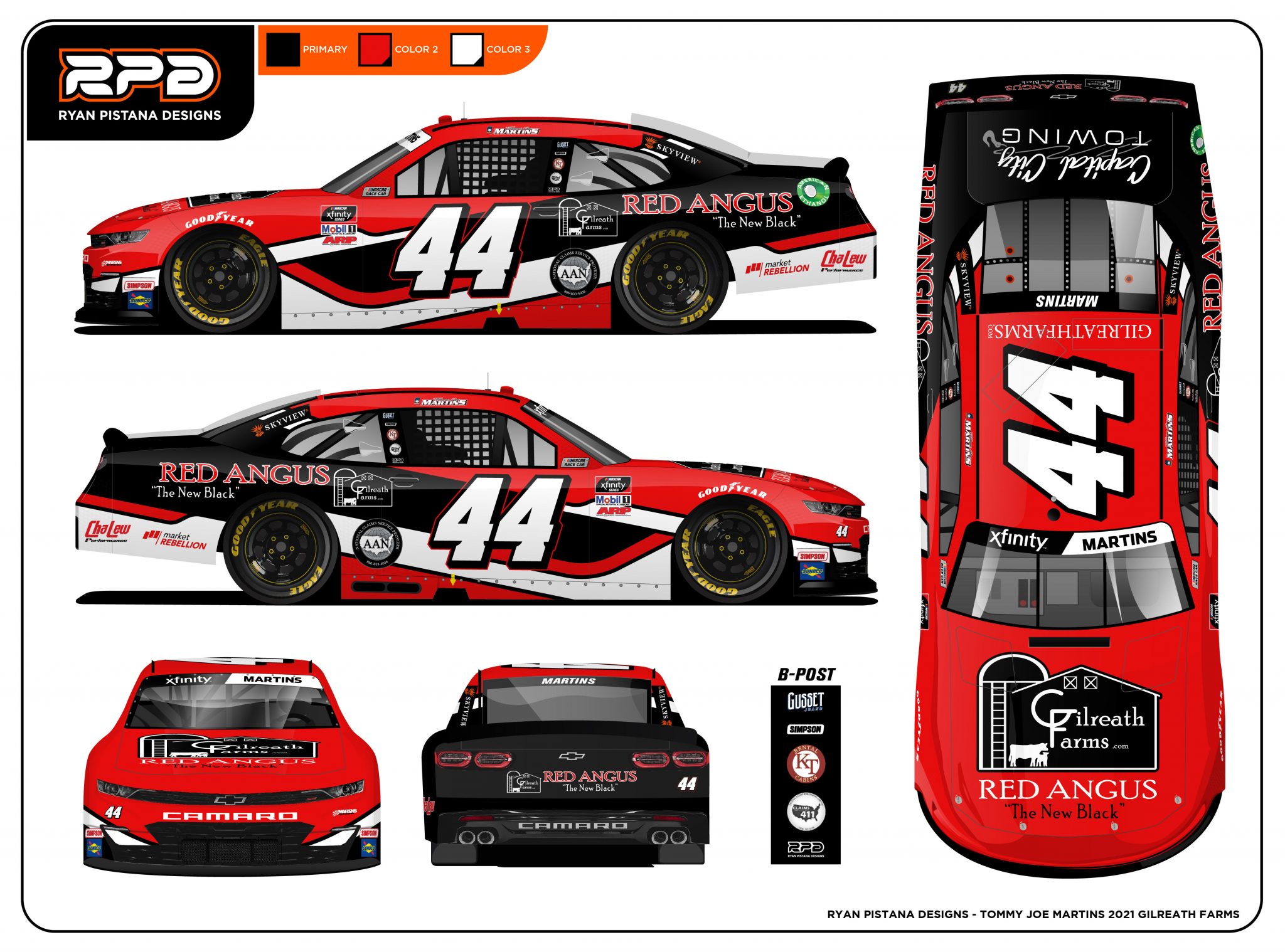 The Super Start Batteries 188 presented by O'Reilly race is a 52-lap and 188 miles contest that keeps spectators cheering on their favorite drivers from start to finish. You will experience the heart-pounding thrill of NASCAR racing at "The World Center of Racing". So, don't miss the chance to cheer on your favorite drivers from start to finish. And, expect plenty of excitement and anticipation!
Tune in the Super Start Batteries 188, scheduled for 5:00 p.m. on Saturday, Feb. 20, with coverage by Fox. Also, broadcast on MRN and its network of nationwide affiliates, in addition to SiriusXM NASCAR Radio.
Tommy Joe Martins
Driver Tommy Joe Martins will continue his duties on track in 2021 as the team's full-time driver. Scoring 15 top-20's, nine top-15's, and the team's first-ever top-10 at Texas, the No. 44 finished the season 20th in the final points standings. Follow Tommy Joe Martins this Saturday, February 20th, 2021 at Daytona International Speedway. Don't miss all the action at "The World Center of Racing"!
About Gilreath Farms
Gilreath Farms of Knoxville, TN are premium Red Angus ranchers promoting the prime quality of the often-overlooked Red Angus breed. In many areas of the country, Black Angus has more name recognition than Red Angus, and we see this reflected in market prices. Gilreath Farms, a firm believer in the superiority of the Red Angus breed, would like to change that.
Ken Gilreath  – Official sponsor of NASCAR
Through companies owned by Ken and Tina, a sponsorship arrangement for 2021 was signed with NASCAR's Xfinity series driver Tommy Joe Martins who drives the 44 car for Martins Motorsports. The 44 car displays Tina and Ken's company brands at each race. In addition to the Xfinity cars, Ken's TA2 series car displays the same design